April 14, 2023
Try on your favorite jewels from the comfort of your home! When it comes to buying precious jewelry, there's little room for error. This is why we started searching for alternatives – "How can we make shopping online for fine jewelry seamless?" We finally found a simple, easy, and fun solution, thanks to award-winning tech innovations. We are thrilled to be able to bring the 'real life' jewelry counter experience to your smartphone!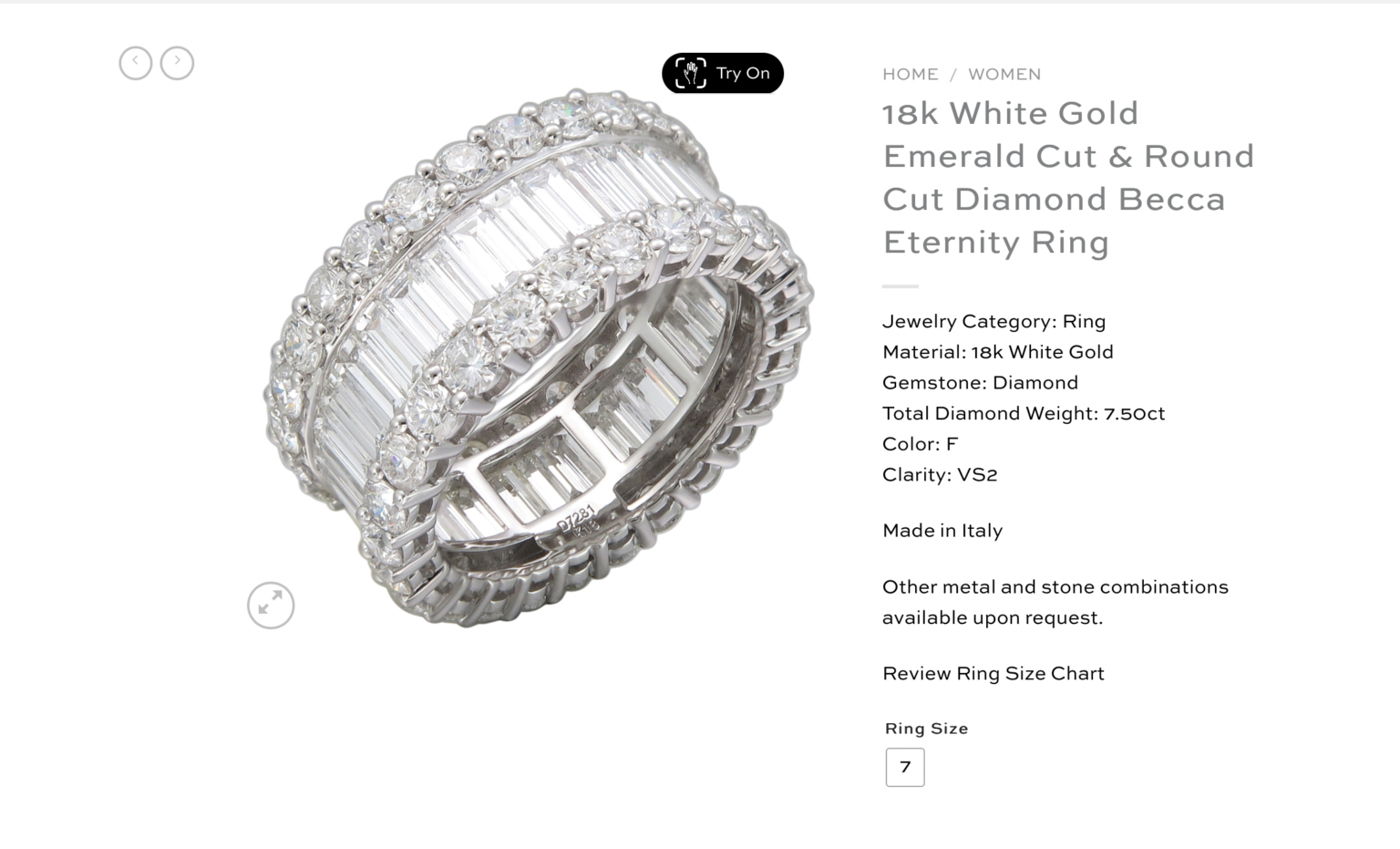 Here is how it works
With this virtual reality tool, you can try on pieces wherever you are. The tool is 100% web-based so there is no application necessary. This means you can use it immediately when you browse our jewelry pages. Currently, the tool has been added to rings, bangles, and watches. When you select any ring, watch, or bangle, you'll find the try-on icon right next to every piece, waiting for you to click on it.
Rings
When we start ring shopping, many of us start with a particular model or a vague concept in mind but are unsure about the centerpiece. This tool allows you to easily experiment with different cuts and carat sizes to help you find your dream ring.
Watches
For wristwatches, you can see how the watch looks on your wrist to see how the bands and face sizes scale to it. Plus, you will see every detail of the watch.
Bangles
When it comes to bangles it's hard to envision the width and how they will look on you. Now you won't have to guess how thick it will look on your wrist since you can effortlessly try the bangle on and see how it scales.
try it yourself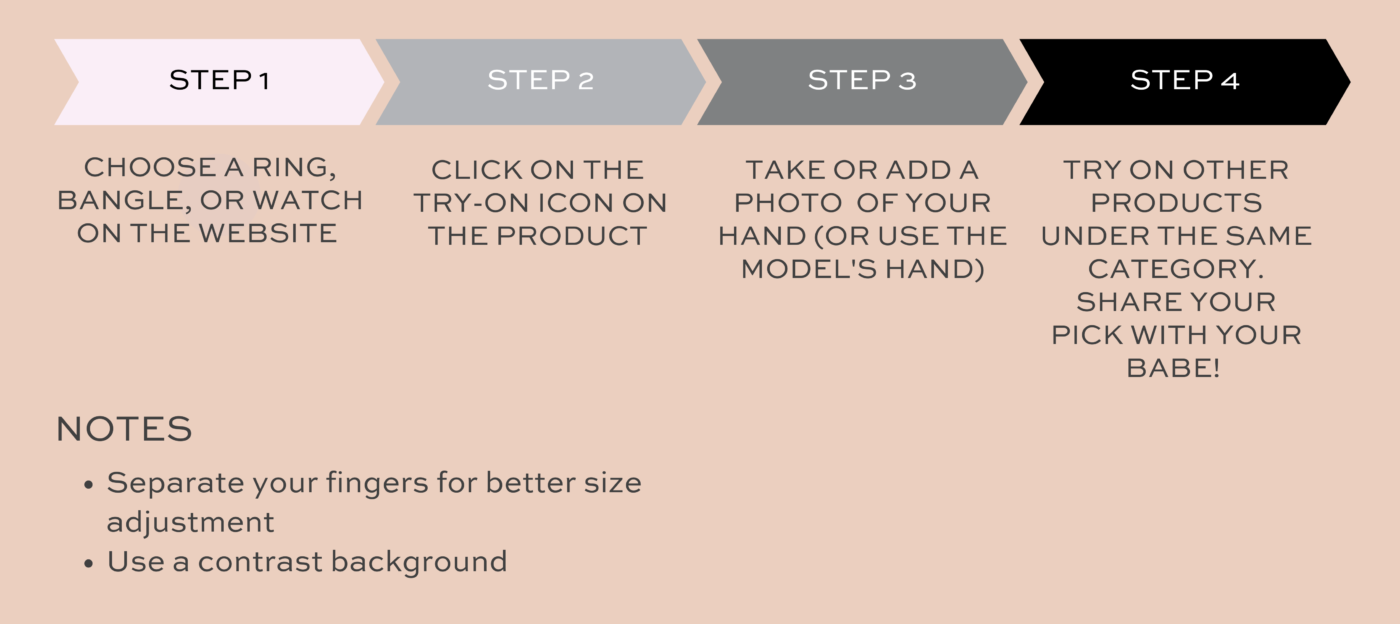 Virtually try on your favourite pieces and let us know what you think.